What Is Malatya Famous For?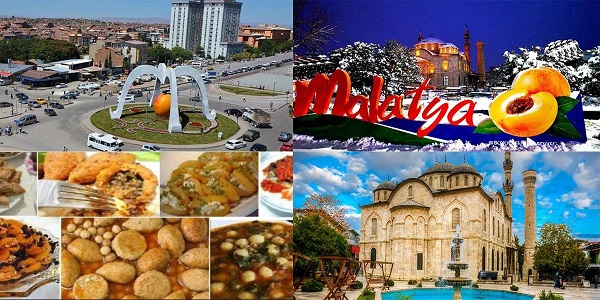 Located in the famous Eastern Anatolia region of Malatya, the city has a wide range of culinary culture. You should definitely try the delicacies of Malatya that will delight both the eyes and the stomach. You can try many delicacies such as Malatya apricot, pimpirim soup, apricot dessert, apple meatballs, which are among the most famous dishes and drinks of Malatya.
What is Malatya's Famous Fruit
Malatya is the 27th most populous city in Turkey, located in the Eastern Anatolia region. Malatya is famous for its world-famous apricot, which is also its symbol as a famous fruit. For this reason, Malatya is also known as the land of apricots. Malatya, which has hundreds of apricot fields, is among the important trade routes. While in Malatya, you should definitely visit and taste the freshly picked apricots.
What Is Malatya Famous To Eat?
You will feast your stomachs with Malatya's most famous dishes and you will be able to consume popular local dishes on your Malatya journey. From roasted apricots to spicy buttermilk and apart from these, there are many flavors such as banık meatballs, apple meatballs, eggplant meatballs, and gırık. What is Malatya's famous food,
Roasted apricots, the first thing that comes to mind when Malatya is mentioned, this roast made with apricot stands out as a completely different flavor from other cities. You should definitely try this flavor created by roasted apricots, cubed meat and onions.
Black soup is made from black chickpeas, which is unique to Malatya, due to its name and color due to its dense consistency. This flavor is also known as ashura soup.
Malatya Kömbesi is unique to Malatya and its only difference from the others is the use of cubed meat. It is made by combining cubed meat with phyllo dough.
Hot buttermilk, which is among the famous drinks of Malatya, is prepared by adding jasmine pepper to buttermilk and keeping it for 24 hours, and is among the products that have become the symbol of Malatya.
Malatya Famous Desserts